Transmission Monitoring
From E-fileWiki
Home page

Why this migration
Migration to a new technology
Improved user-friendliness and ergonomics
Contemporary design and user interface
Homogenous design accross the different modules
Presentation of the new interface
Main Pages
Before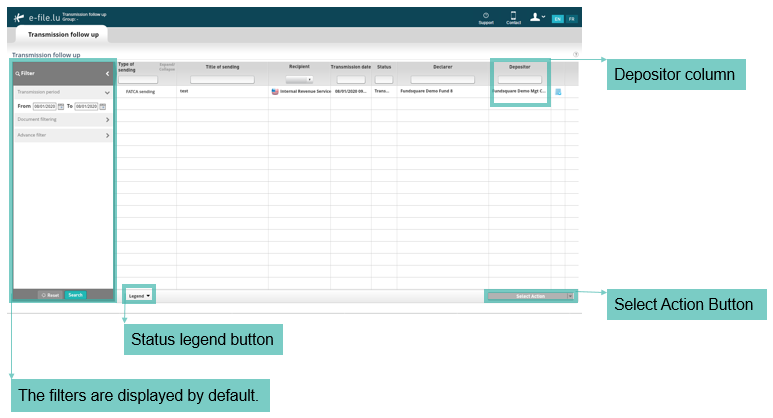 After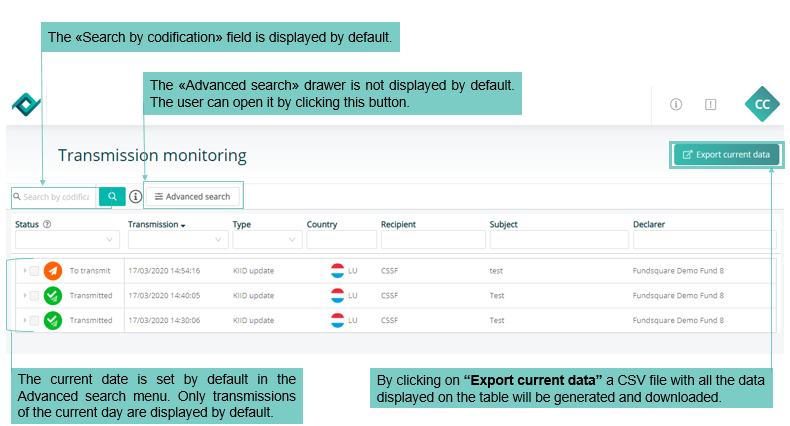 Before-After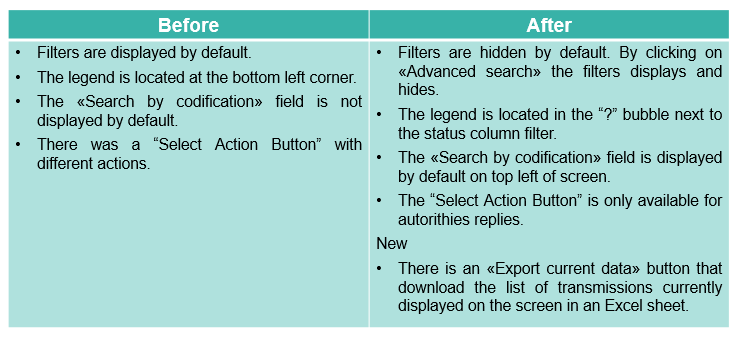 Filters
Before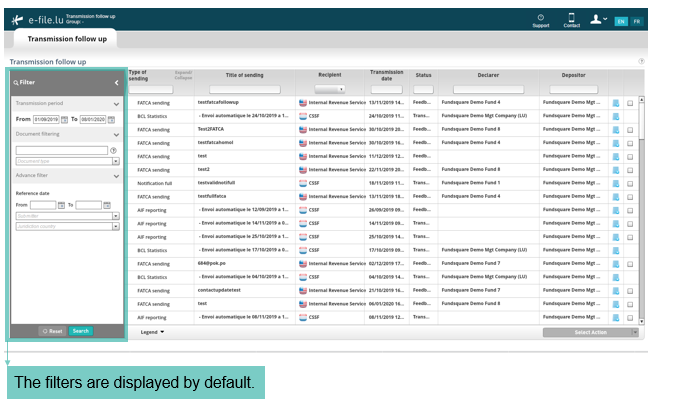 After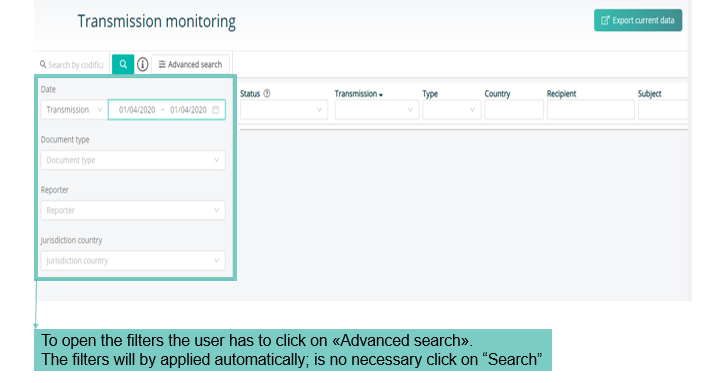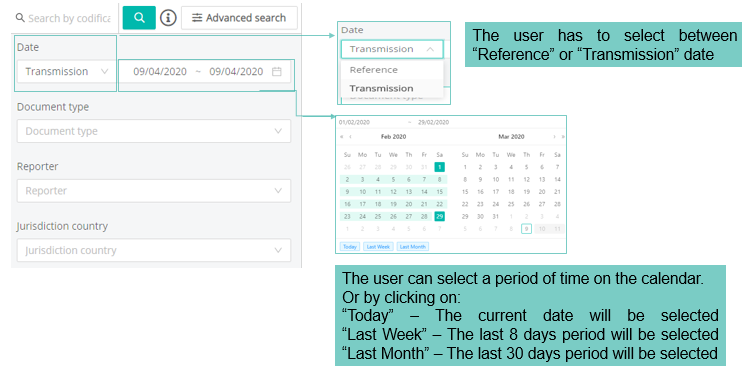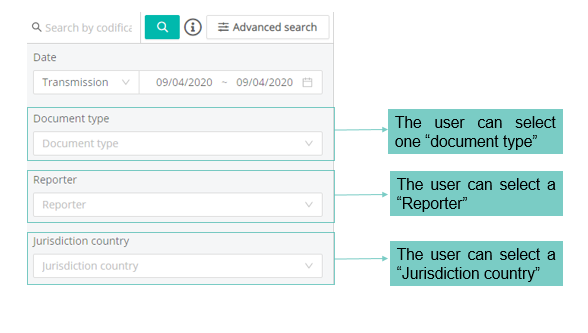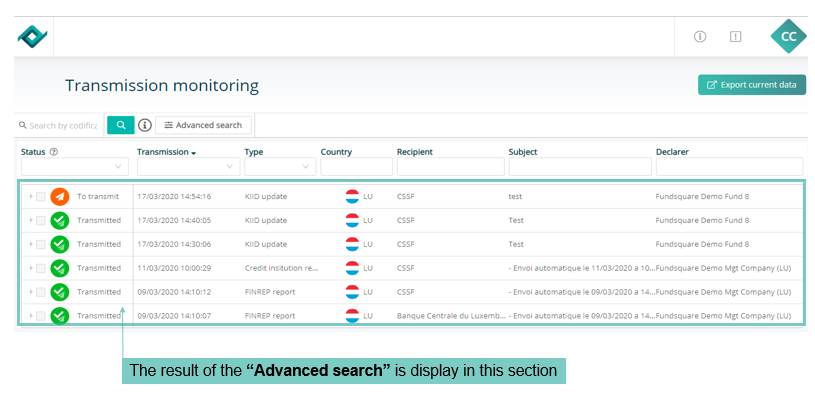 Column Filters
Before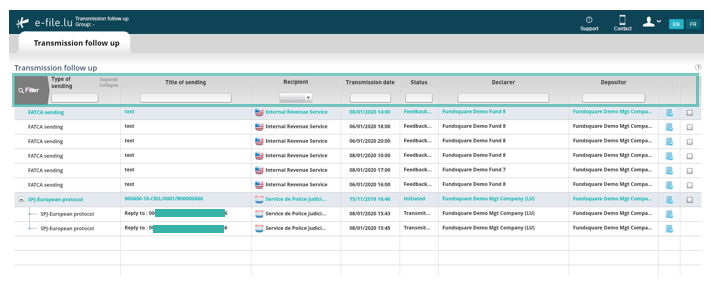 After
Document Details
Before

After

Before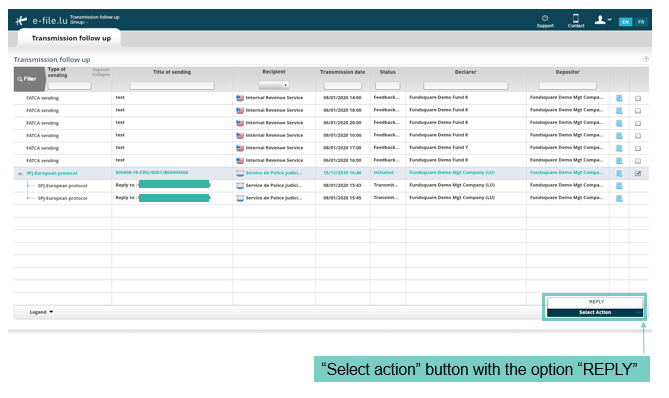 After

Request for validation
Before

After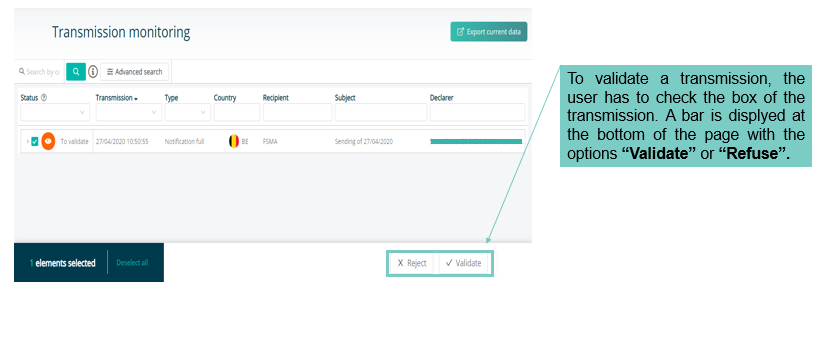 Main changes summary
Name change: "Transmission follow up" to "Transmission monitoring".
The module is available in English only.
The "Search by codification" field is always displayed, above the filters drawer.
Filter name change: "Title of sending" to "Subject".
All the filters now act as dynamic dropdown lists. The "Country", "Recipient" and "Subject" filters act as multiselect dropdown lists.
The user has now to click on the transmission line and access the "Transmission" drawer to download a document.