UCITS Cross-Border Notifications Migration
Jump to navigation
Jump to search
Home page

Main Page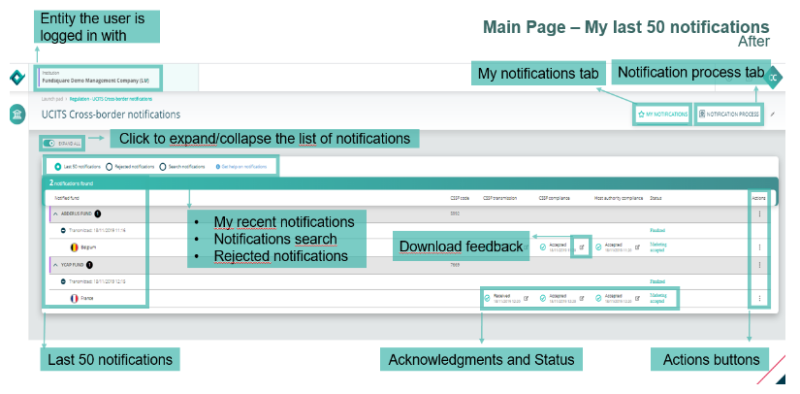 HomePage
Rejected notifications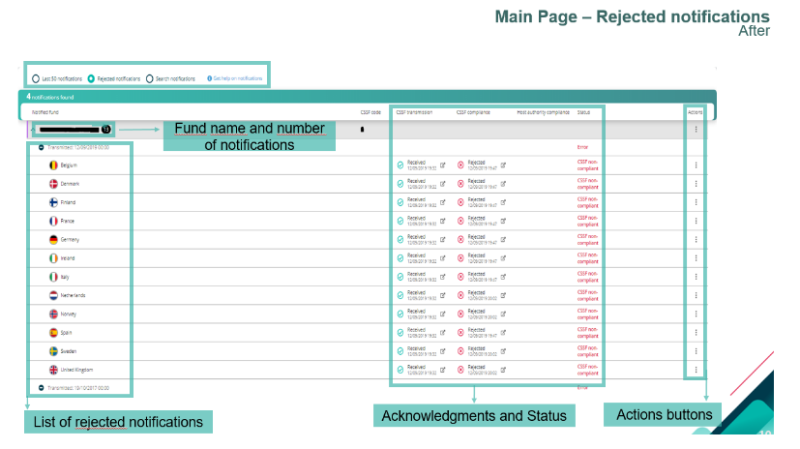 Main Page – Notification Search - Filters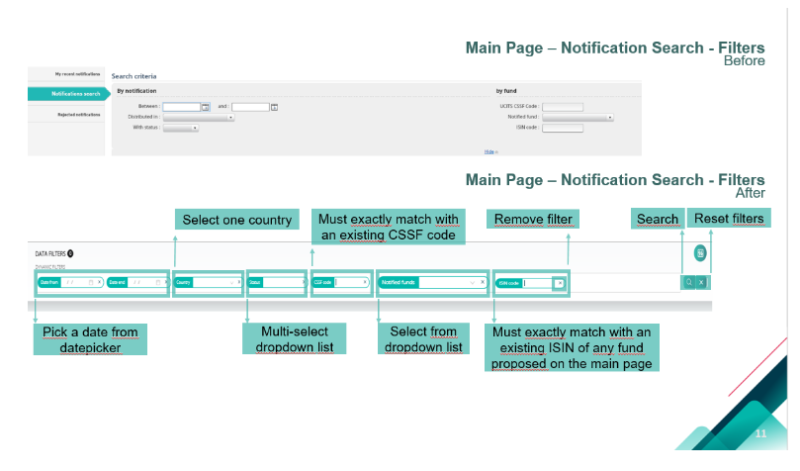 Notification Process
Fund Selection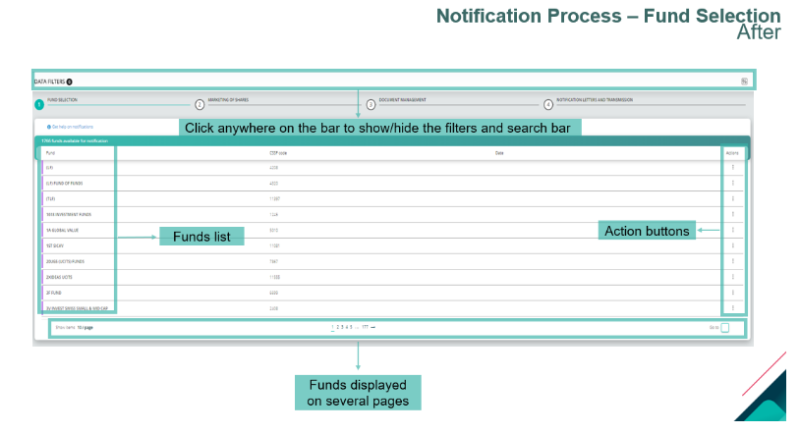 Filters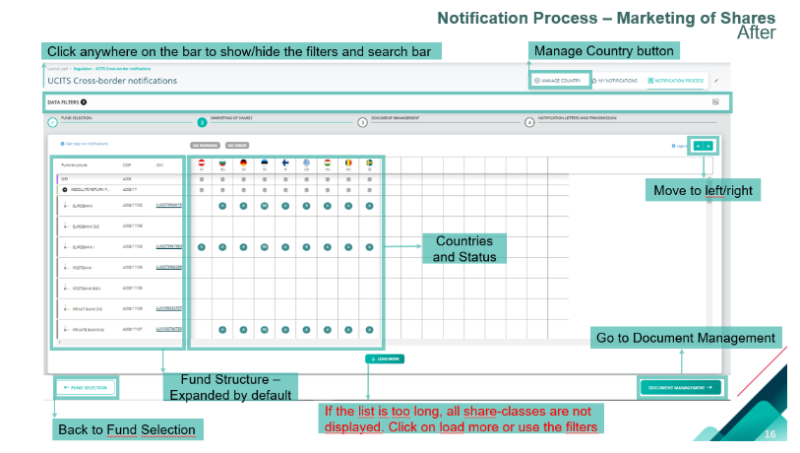 Filters

Select Cells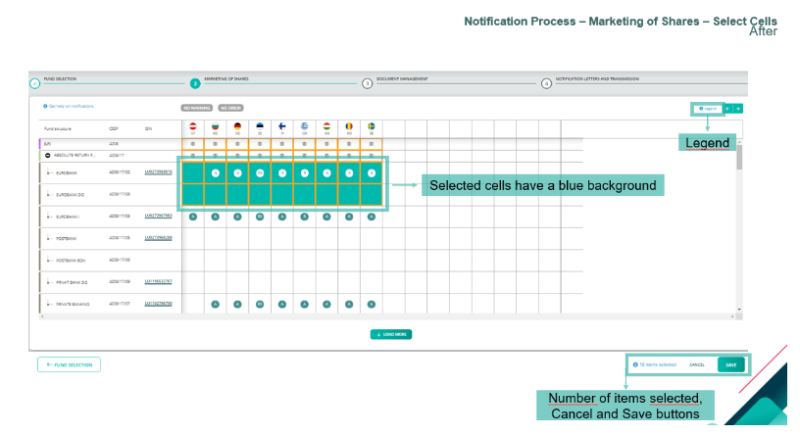 Manage Country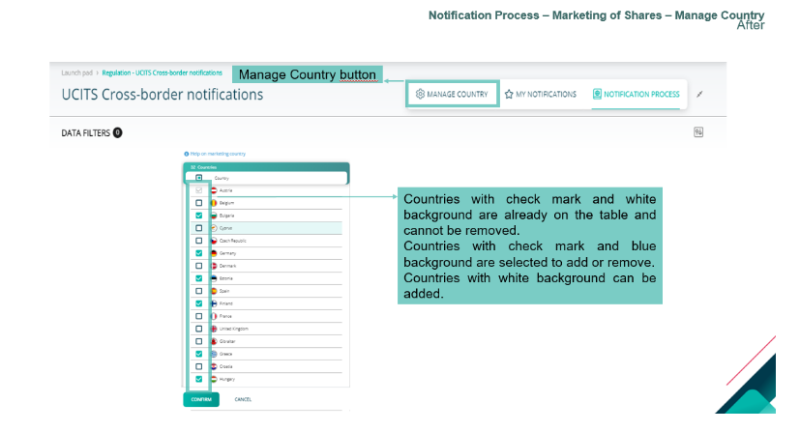 Document Management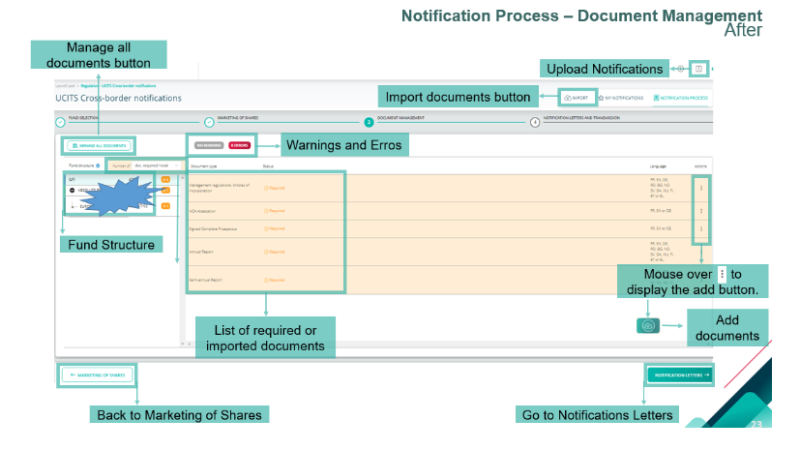 Manage all documents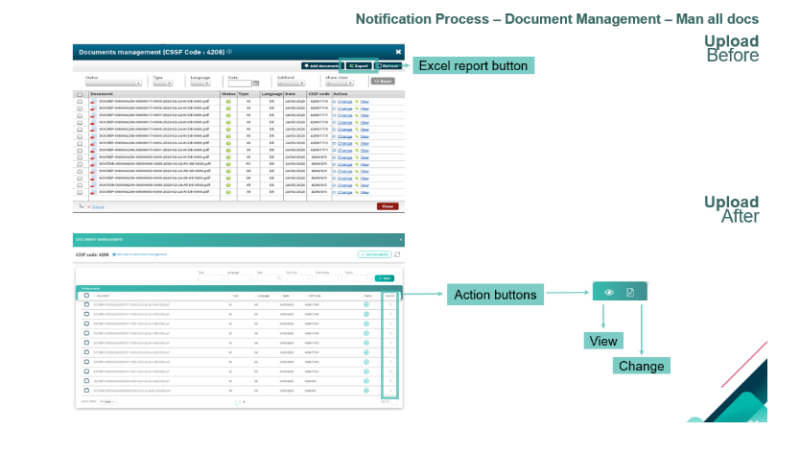 Import

Set Bulk Parameters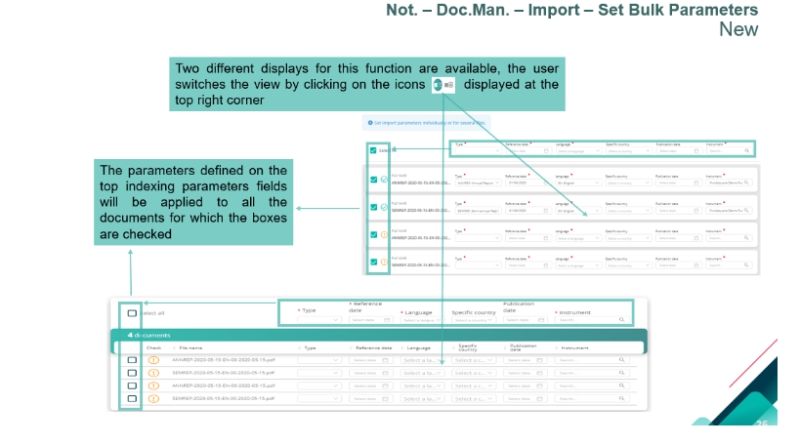 Fundsquare Library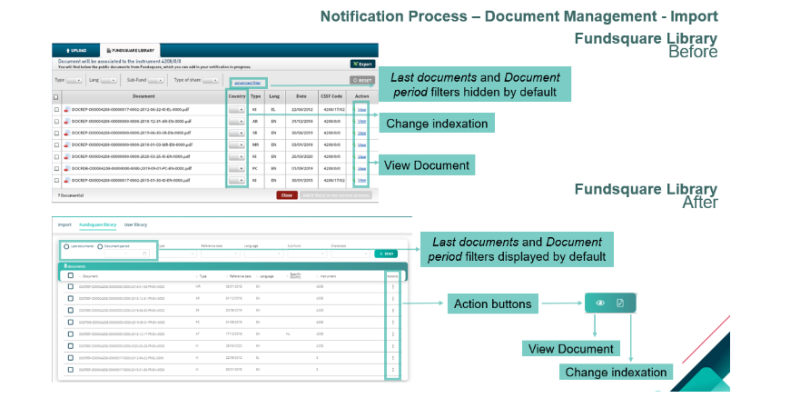 User Library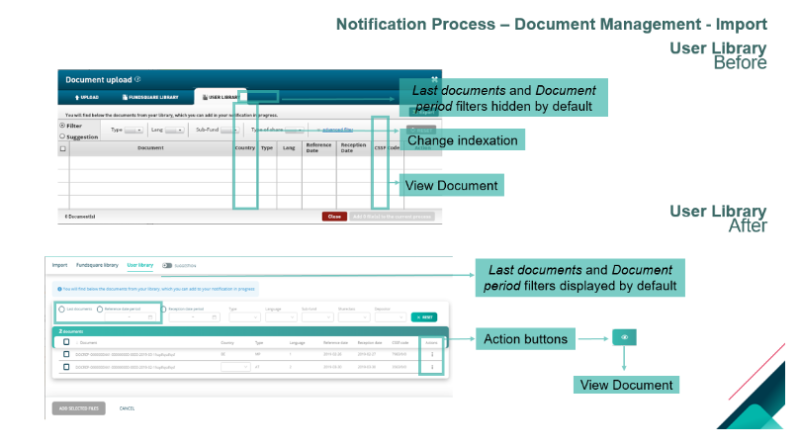 Notification Letters and transmission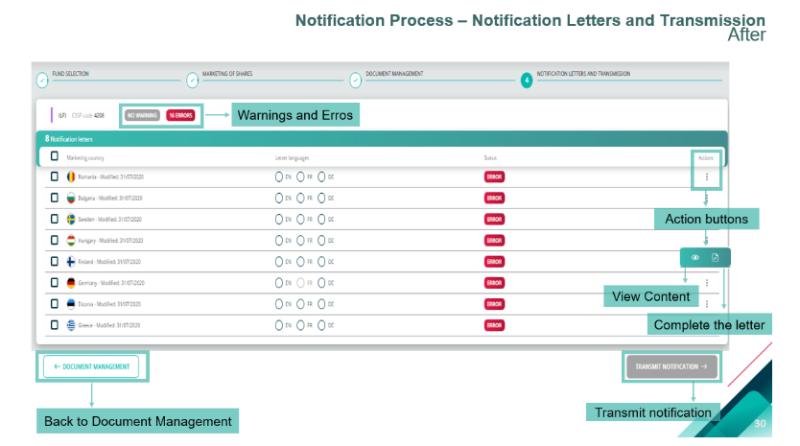 Errors

View Content

Complete the Letter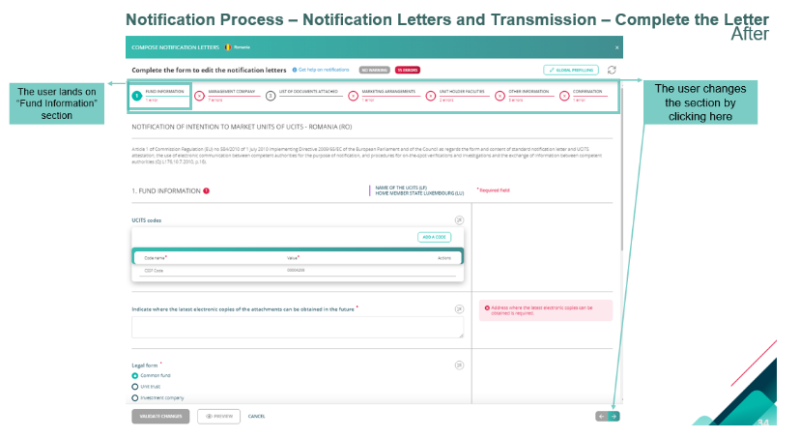 De-registration
The user can start a de-registration by clicking on "De-registration" button.

Fund selection
Upon click on "De-registration" the user must select one of the funds. There is an action: "Deregister"

Documents Settings and Transmission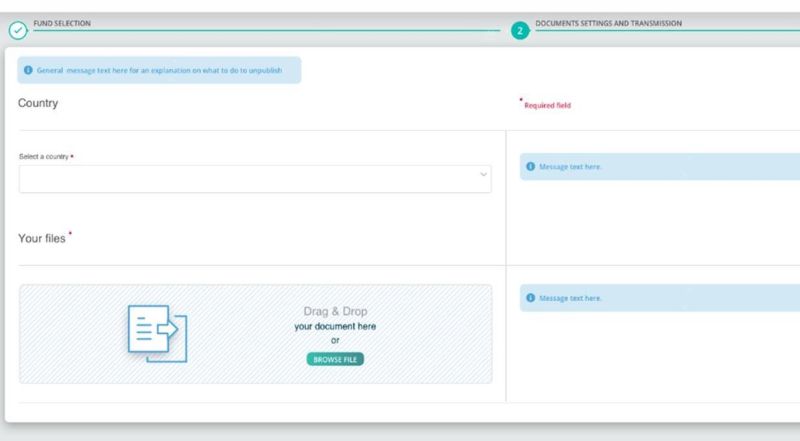 Select a Country
The user must select the wanted country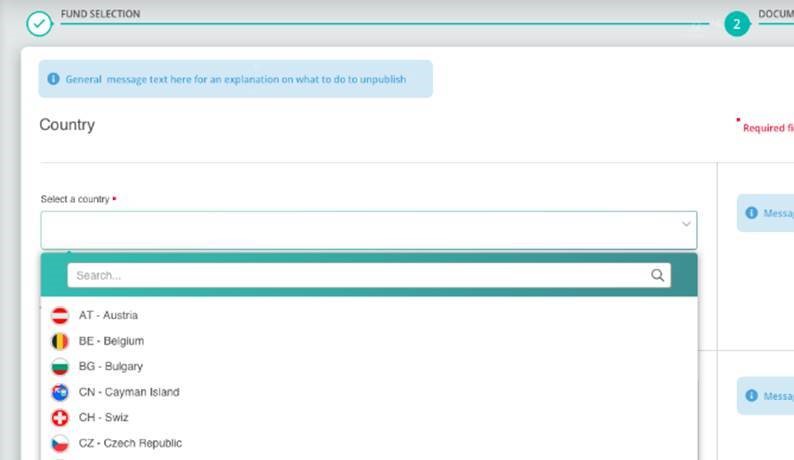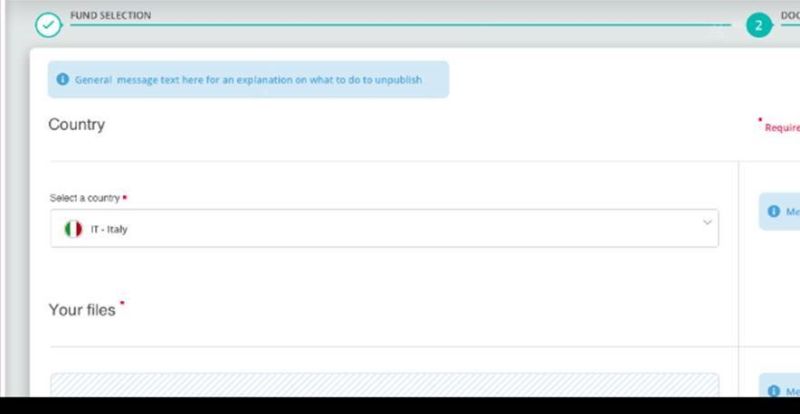 File Selection and De-registration
The user should "Drag&Drop" or "Browse" the zip document and click on "De-Register".
Note : Please note the CSSF expects to receive a zip containing only denotifcation letter. No sub-folder is accepted.


Confirm or Cancel
The user can confirm or cancel the de-registration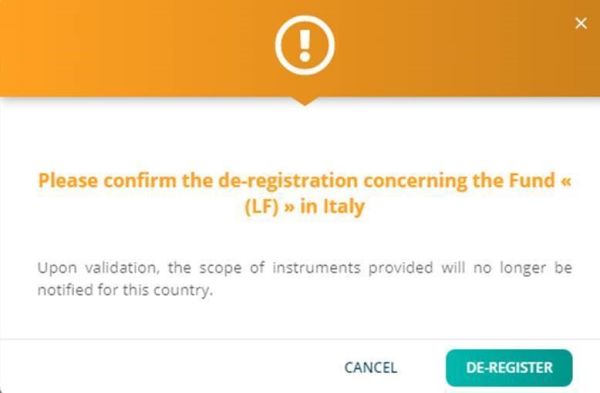 Confirmation pop-up
By clicking on "Transmission follow up module" the user is redirect to this module.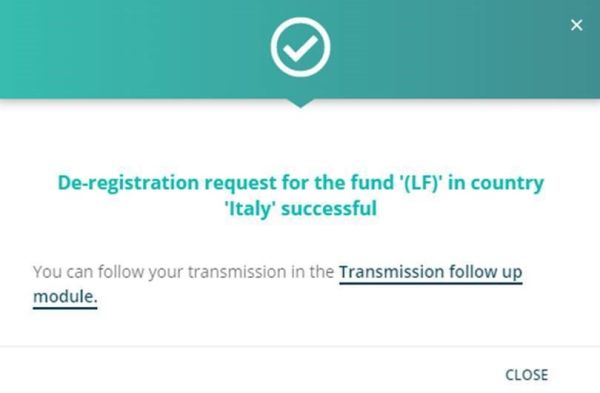 Feedback
Any feedback from the CSSF will be found in the Transmission follow-up. These are in 3 files:
1. NOTFBR
2. NOTFDB
3. NOTFBH