MySubscriptionPULL
From E-fileWiki
PULL - My Subscription
General
This page describes the functionality to manage your PULL product and the ISIN univers that you can manage through our portal - my subscription.
Access to My Subscription
Entry Page
You enter onto our website www.fundsquare.net and enter your log in details. After log in the following screen appears.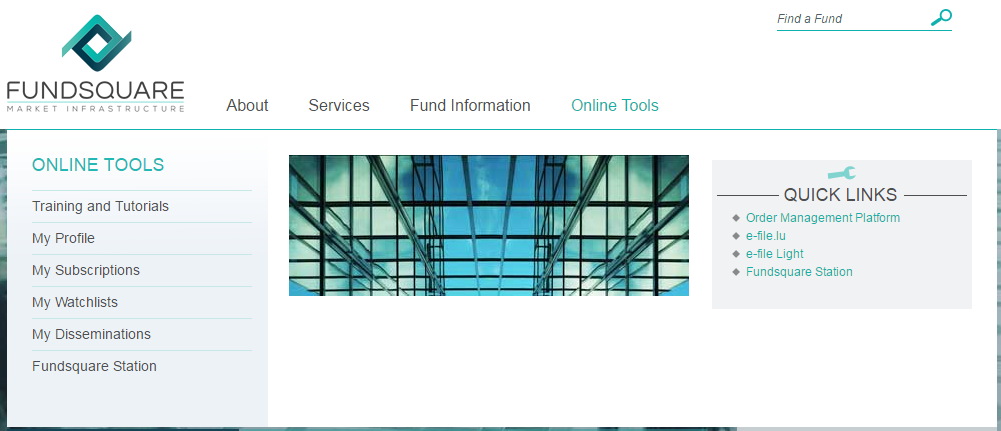 Selection of Dissemination Type
You select "My Subscription" and choose depending on your preference the dissemination type you would like to configure and if required activate the necessary subscription. Afterwards you move on to the section Parameters | Content | Search.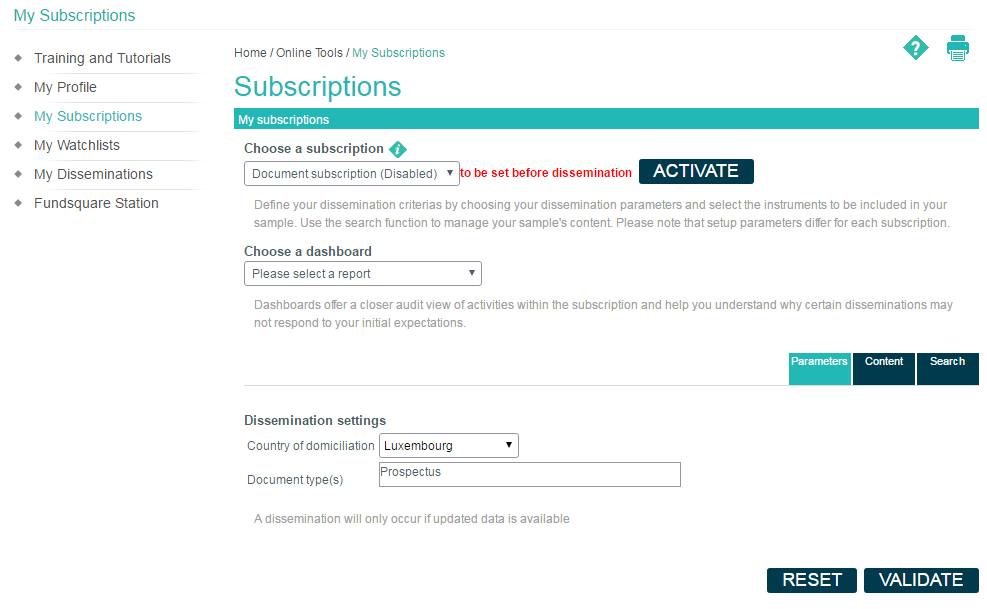 Parameters
In the parameter section you select the country for which the dissemination information/documents shall be valid for (this value can be all countries) and the document type you would like to manage (the value can be all documents).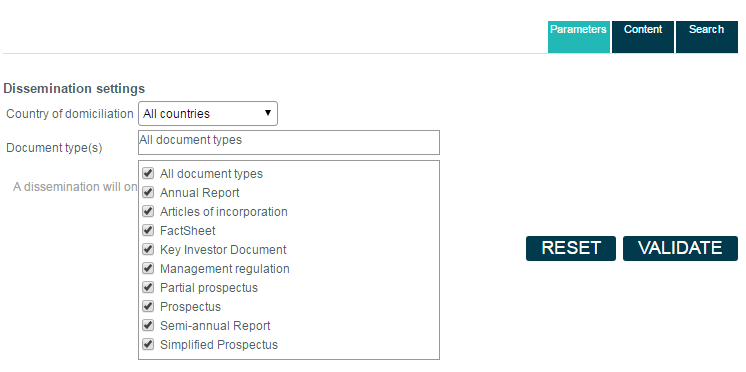 Content Components
In the content section you manage the ISIN univers, for which you would like to PULL information. You can either erase individual ISINs or upload lists of ISINs out of an XLS that carries in Column A all ISINs cell by cell without header or you can provide a list of ISINs as text, ISIN by ISIN separated by comma. Please be aware that the upload by ISIN or line of ISINs will replace entirely the previous setup and will NOT add the listed ISINs. The expected behavior of this functionality is to erase and replace the lists.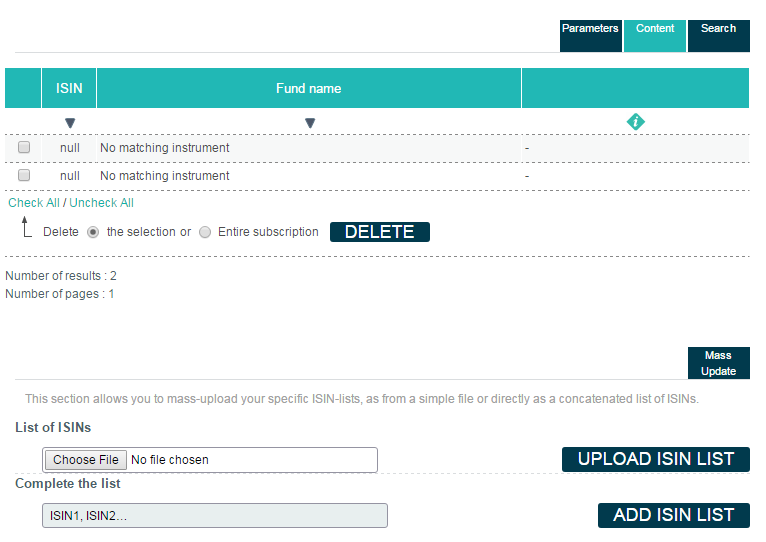 Search Filters
In the search section, you can select several search criterias which will be applied on the content thats currently active for your account.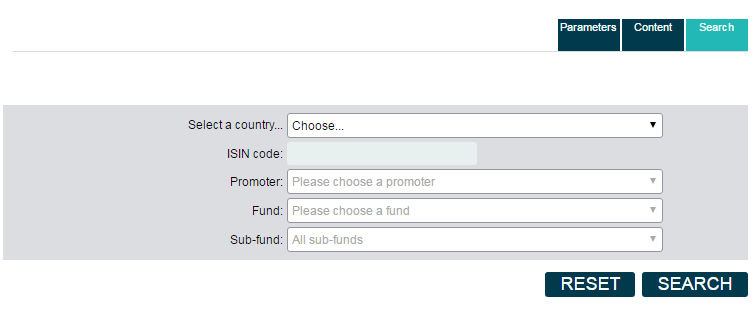 Support
Should you encounter difficulties to manage your subscription or in case of further questions, please do not hesitate to contact your designated contact person at Fundsquare at the known contact details.