FLCMonit
From E-fileWiki
What is the FundLifeCycle Monitoring all about?
Fundsquare S.A. is launching a new monitoring tool for the acquisition and management of fund raw data & reporting into meaningful and useful information for operational efficiency analysis purposes.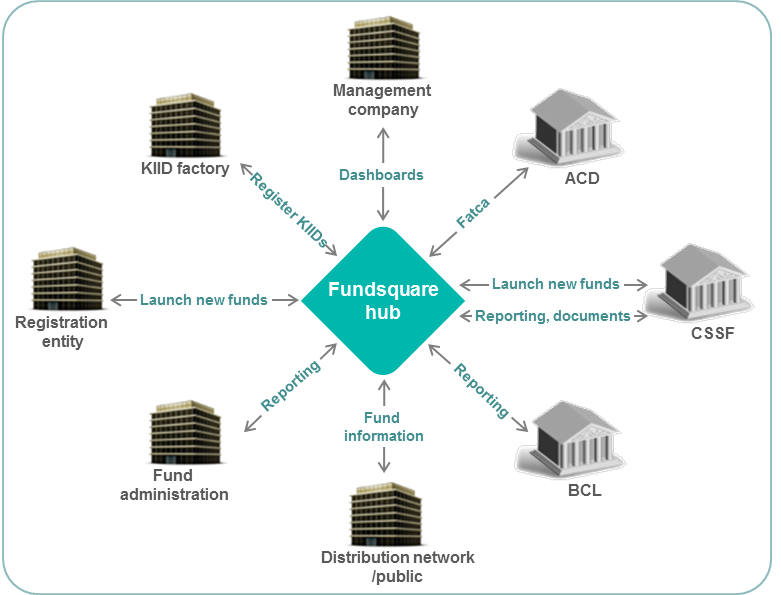 The tool provides KPIs on
Fund Launch & closing
Statistics on number of funds in each step of the launch & closing workflow
Fund Commercialization
Statistics on the number of reports to Home and Host authorities for a given time range
User Guide
Access to the application
In the launchpad, click on « FundLifeCycle - Monitoring »


Should the module FundLifeCycle - Monitoring be greyed out, please contact your local e-file Administrator to add your user to this module.

With Internet Explorer, if the FundLifeCycle opens in a new window (and not in a new tab), you will not be able to benefit from all the functionalities. In order to change your parameters to open a new page in a new tab:
Click the Tools button of Internet Explorer, and then click Internet Options.
In the General tab, click on the Tabs button.
Under When a pop-up is encountered, choose Always open pop-ups in a new tab.
General Options
Training Sessions